Constructing the 'Public Intellectual' in the Premodern World
5th-6th September 2019 | Chancellors Hotel, Manchester
Call for papers Keynote speakers Important dates
Venue Programme Registration Bursaries Contact
Keynote speakers
Rebecca Gould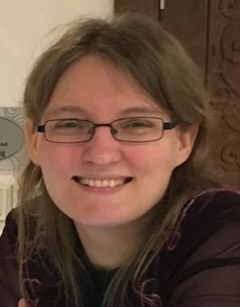 MULTILINGUALISM AS A STIMULUS TO ISLAMIC LITERARY THEORY
Comparative literature as a discipline continues to associate literary theory with European modernity. This association obscures the theoretically rich traditions of the Islamic world, South Asia, and many other premodern geographies. It also factors out the ways in which public intellectuals working across cultures and languages have generated new literary theories and new understandings of literature, particularly within the Islamic world. In this lecture, I challenge the Eurocentric narrative by focusing on the transmission of Arabic poetics to eleventh and twelfth century Persianate Central Asia, followed by its further development in early modern India, as a result of encounters between Persian textual traditions and the vernacular literatures of South Asia. I look in particular at the ways in which the meaning and range of Persian texts expanded following their transmission to South Asia, and further exposure to Sufi thought as well as by Indian literary traditions. While discussing how the stimulus multilingualism has given to Islamic literary theory can enrich contemporary literary thought, I examine premodern concepts of figural representation, metaphor, simile, metonymy, and of authorship and the sources of poetic inspiration from a multilingual point of view. Theorists and critics discussed include Ibn al-Mu'tazz, 'Abd al-Qahir al-Jurjani, Shams-i Qays Razi, Umar Raduyani, and Amir Khusrow.
Rebecca Ruth Gould is the author of Writers and Rebels: The Literatures of Insurgency in the Caucasus (Yale University Press, 2016), awarded the University of Southern California Book Prize in Literary and Cultural Studies and the best book award by the Association for Women in Slavic Studies, and co-editor of the Routledge Handbook of Translation and Activism (Routledge, 2020). Her translations include The Death of Bagrat Zakharych and other Stories by Vazha-Pshavela (Paper & Ink, 2019), After Tomorrow the Days Disappear: Ghazals and Other Poems of Hasan Sijzi of Delhi (Northwestern University Press, 2016), Prose of the Mountains: Tales of the Caucasus (CEU Press, 2015), and, as co-translator, High Tide of the Eyes: Poems by Bijan Elahi (The Operating System, 2019). She is director of the ERC-funded project "Global Literary Theory" and Professor of the Islamic World and Comparative Literature at the University of Birmingham.
Christopher Stray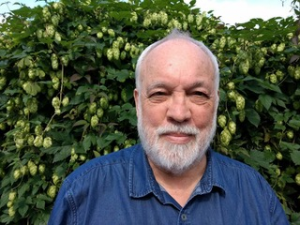 THE POLITICS OF THE CLASSICAL: LANGUAGE AND AUTHORITY IN THE 19TH CENTURY
For several centuries, the languages and civilisations of classical antiquity occupied an exemplary status in European culture and society. This paper looks at the maintenance of and challenges to this status, and the ways in which its demise led to new forms of knowledge and to new kinds of intellectual authority. 'Classics' is seen as form of social action in which exemplary pasts are deployed to maintain stability and universality against change and relativity. In the nineteenth century this was undermined by the normalisation of change (historicity) and the emergence of powerful alternative sources of value. Classical languages (Greek, Latin, and to some extent Hebrew) had been used for both communication and boundary maintenance; their declining status led to the modern academic formations, in which an interim phase (academic knowledge exemplified by the rigours of Latin) gave way to the formal parity of all academic knowledge.
Christopher Stray has been an honorary research fellow in the Department of Classics, Swansea University since 1988, and has held visiting positions at Wolfson College, Cambridge, Yale University and the Institute of Advanced Studies, Princeton. He has worked on the history and sociology of classical scholarship, textbooks, examinations and institutional slang. He contributed chapters on Classics, history, law and education to the History of Oxford University Press (2013), and is currently working on chapters for the forthcoming history of Trinity College, Cambridge, ed. A.J.B. Hilton and E.S. Leedham-Green.